Oasis Lodge #41
Free & Accepted Masons
of Las Vegas, NV
Mondays at 7:oo pm - Dinner & Fellowship at 6:00 pm
at Masonic Memorial Temple
For over 65 years, Oasis Lodge #41 has been a cornerstone of Freemasonry in the Las Vegas valley. We are a diverse group of men from many walks of life who continue our Lodge's tradition of excellence in Masonic work, together with our lively fellowship and true brotherhood. Hundreds of good men have joined Oasis Lodge to learn the principles of Freemasonry in hopes of becoming better men.
Freemasonry is one of the world's oldest fraternal organizations, with roots stretching back to time immemorial. It teaches its members moral lessons through allegorical ceremonies based on the instruments and practices of ancient stoneworkers.
Oasis Lodge #41 was granted its charter on June 10th, 1955 by the Most Worshipful Grand Lodge Free & Accepted Masons of Nevada. Since this beginning, Oasis Lodge has been a positive force of good in the lives of its members and the Las Vegas community.
Stated Meetings: 1st Mondays at 7:oo pm
(Dark July, Aug. & Holidays)
Degrees: Mondays* at 7:oo pm
Dinner & Fellowship at 6:00 pm
Fellowship after closing

*Contact Secretary to verify schedule/times.
---
Masonic Memorial Temple
2200 W Mesquite Ave STE 105
Las Vegas, NV 89106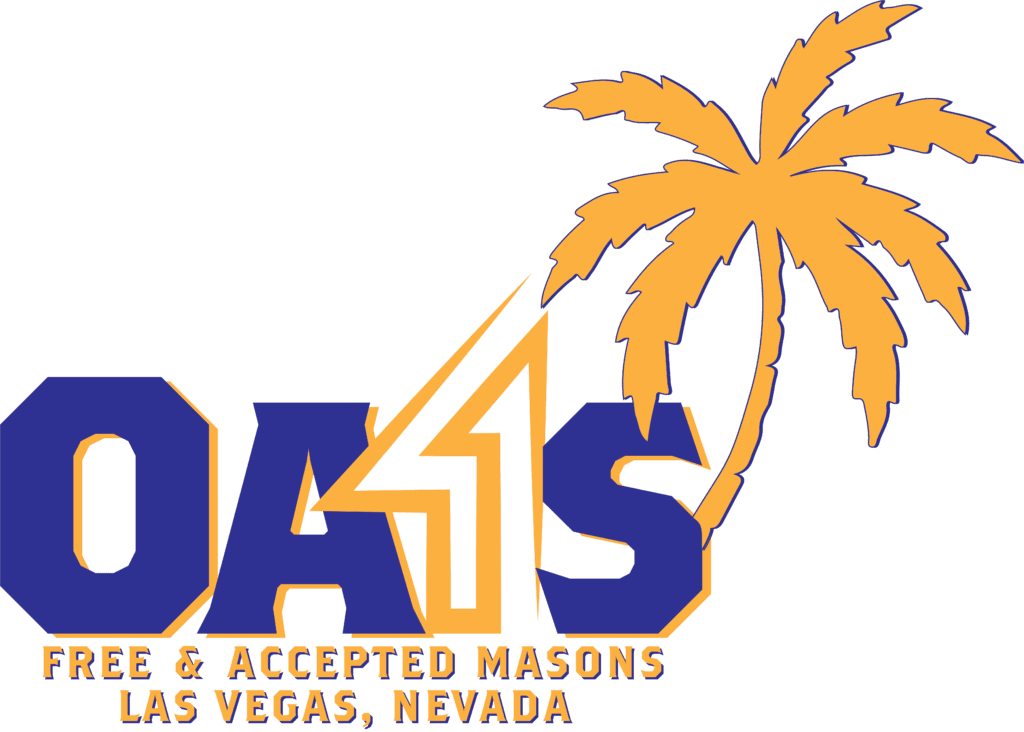 Worshipful Master (2023):
David Anaya
Secretary (2023):
Michael E. Reinhardt, P.M.
25th Year
---
Pay Dues Online
via PayPal (fee included):
Type NAME before hitting the "Pay Now" button.
2024 Dues with PayPal convenience fee is: $104.12
Processed through PayPal, account NOT required.
Contact the Secretary for other options/payments.
---